Serving Hazel Park and the surrounding communities for over 75 years.
Subscribe to our newsletter for seasonal promotions, health news and savings
Professional Pharmacy Services You Can Depend On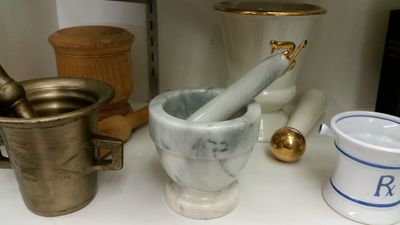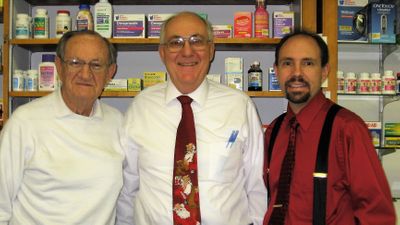 Marinco Pharmacy is a family owned and operated community pharmacy serving Hazel Park, MI and the surrounding areas. Our pharmacy has been providing high quality healthcare services to its patients for over 70 years. We are conveniently located on the I-75 service drive between 8 ½ and 9 Mile road.
Our staff is known for their friendly, fast, and personal service. We offer competitive cash pricing and accept most insurances including Medicare Part D and Michigan Medicaid. Please stop in today so we can answer your medication related questions and solve your drug related problems.
"Great service, genuine nice people who own the store and the pharmacy. Always welcoming you by 1st name as you walk through the door. And the pharmacy is so quick and the staff is amazing!!! Wouldn't go anywhere else."
- Vicky V.
"The Marincos, Vincent, Michael, and Matthew, are a family team that's hard to beat. There's hardly ever a wait for your prescription and their knowledge is legendary. I hope they are there for many, many years!"
- Linda
"Extremely fast and personalized service. Sick of being a faceless person in large pharmacies so this place is perfect. Pharmacist here gets to know you and actually cares enough to help. Average fill time on my prescription is only 5 minutes. Love this pharmacy."
- Holly R.
Download Our Free Mobile App

Refill on-the-go
Refill your medications 24/7 without logging into your profile.

Pill and Refill Reminders
Set reminders to take your meds or when it's time to refill.

User Profiles
Safely store your information and manage your list of prescriptions.

Delivery Options
Request a refill with a single click and have it delivered to your door.